Top-load washing machines are still on-demand in the market because they have obvious advantages over front-load machines that make them difficult to ignore.
Even though front-load machines are trendy right now, buyers are still looking for the best top-load washing machine to buy, and that's what this article is about.
Top-load washing machines have a straightforward design and an easy-to-maintain drum, and you can treat any stain right on top of it.
Your goal in the end is to make your life easier and to get the laundry done without much hassle, that's what a top-load washing machine is all about.
Based on performance, drum capacity, cycle options, and special features each product has, we have researched extensively to pick the most reliable top-load washing machine for you.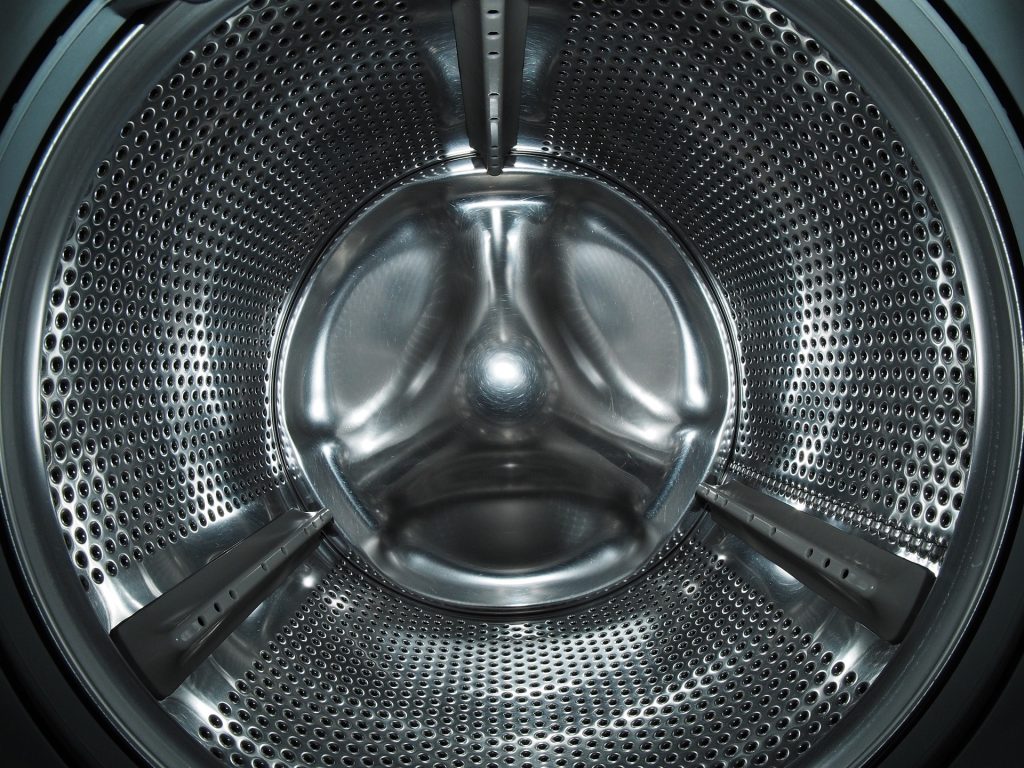 Best Top Load Washing Machine – A Comprehensive List:
If you are the type of customer that prefers basic and simple design instead of fancy tech, that potentially could fall apart in a couple of years, then I believe that Kenmore 28" top-load washer would be the best fit for you.
It's designed with simplicity in mind; you can customize the machine for what fits you, yet you don't have to spend hours trying to figure out how it works.
It has a large capacity that can take all of your laundries in one go, which would be really helpful if you have a large family or if you just want to save your energy for more interesting projects.
It comes with a typical triple-action agitator which does a pretty good job of cleaning your clothes, the clothes come out of the machine fresh and smell good.
Pros:
Simple
Easy to Use
Big size
Cons:
Could be noisy at times
It could take some time for heavy loads
Have you ever wished for a shortcut for doing laundry? Well, LG WT7800CV is a great shortcut with its massive drum size (5.5 cu. ft.) it can take multiple baskets of laundry at once, and what's cool is that it can do it fast!
It's a great choice for big families that are looking for a washing machine that satisfies their needs. And above all, the LG WT7800CV does an amazing job at cleaning your dirty clothes.
It has flexible controls, with 10 distinct wash cycles and the ability to download more you can select what best fits your laundry, if you want to preserve color then you should probably go with cold water, and if your goal is maximum cleaning then you should go for higher temperatures.
The LG WT7800CV does a great job of removing stains, even greasy stains that might be challenging to remove.
It has an enormous capacity compared to other washing machines which means it can get a lot done in one go so the process of doing laundry is a lot more efficient.
Pros:
Massive capacity
Good stain removal
Flexible cycle selection
Cons:
It may use too much water during some cycles
It may be really slow in some cycles
If you're a small family or maybe you're single, you wouldn't probably need that extra size that comes from the previous two top-load washers, a flexible and compact washing machine such as the Panda Full-Automatic Portable Machine would be the best fit for you.
It's lightweight, which means that it's easy to move around even by one person.
It's space-saving which means you can save up space for other stuff or if you prefer a minimalist design this would be a great fit.
What makes it a perfect choice for you is that it's not loud, it doesn't roar while it's cleaning your clothes, actually, it does the opposite, it's quiet and calm and doesn't produce the noise you'd expect from your washing machine.
As for the actual cleaning it does a very good job at that end and the clothes come out fresh and clean for you to use.
If your laundry needs are simple and don't include many clothes, comforters, and linens then this Panda Full-Automatic Portable Machine is the best for you.
Pros:
Compact
Lightweight
Does a great job at cleaning
Not loud while operating
Cons:
The faucet might not be compatible with your adapter
The Magic Chef top-load washer is also a compact option that is suitable for students or single men or women that don't have a heavy load of laundry to do each week.
It's a simple and easy-to-use device that gets the job done pretty efficiently and the clothes get a lot cleaner compared to other washers.
It has different wash cycles so you got options to choose the level of treatment for your laundry.
For noise, the Magic Chef doesn't produce much of it since it's calm and quiet which means you can focus your energy on cramming for the test without any distractions.
The packaging is professional and your device is well-protected with the great packaging done from the company side.
Pros:
Quiet
Compact
Easy-to-use
Gets the job done
Cons:
The wheels might not roll very well on some surfaces
Again, this one is going to appeal to the old-fashioned dudes, it's a reliable, analog, fast top-load washing machine that gets the job done in the fastest most reliable way.
It's easy to setup device, that gives an amazing output that other washing machines struggle to compete with.
If you're one of the people who prefer mechanics over electronics then this is for you, it's built with actual gears so no unpredictable motherboards or unreliable sensors. This beast is here to get the job done as fast, and as efficiently as possible.
Pros:
Cons:
Conclusion: What Would I Pick?
In this article I've presented you with multiple options to choose from, so what's the best pick?
In my opinion, there's no one-size-fits-all pick for a top-load washing machine, it depends on your needs and your preferences.
But as a personal choice, I would pick Kenmore 28″ Top-Load Washer because of its simplicity and capacity. I am not the kind of guy who geeks about electronics, and I don't want to feel like I am flying a jet plane with all these buttons to push, so I'd go for simplicity and capacity.
But in the end, the choice is all yours.
Which is the Best Washing Machine Brand Top Load?
There are lots of great brands you could pick from for a top-load washing machine, Kenmore, Magic Chef, and Panda are one of the finest washing machine brands you could pick from.
Which Washing Machine Brand is Long Lasting?
For reliability I would personally go for analog, mechanical devices, it's not based on facts but my hunch is that they're more reliable than electronically controlled machines.